About Montrose Family Dental
Montrose Family Dental has been providing quality-driven dental care in Montrose, CO since 2002. Our dental team has over 65 years of combined experience. We take pride in our community involvement and mission to not just create a better dental practice but better community. Our goal is to create a dental home that is comforting, caring and able to accomplish all your dental health goals. By providing routine maintenance, beautiful cosmetic dentistry, corrective treatment options such as Invisalign® and emergency care we are here for all your dental health needs. We offer same-day appointments and are well equipped to handle dental emergencies. If you are experiencing a dental emergency call us now or click here for more information. Learn more about our team and how we create the ideal patient experience with you in mind!
Our Team
One of our greatest assets at Montrose Family Dental is our experienced and friendly team including Dr Daniel K Drakulich. As dental professionals we take pride in the additional training and countless hours of advanced education we have completed and continue to pursue. We know that this is important not only to keep up with the latest advances in technical dentistry, but also to facilitate patient comfort through excellent communication.
We feel that a truly beneficial relationship can only be formed with open two-way communication. We strive to learn how each patient likes to give and receive important information to achieve healthy outcomes. This attention to detail allows a comfortable dental experience for all patients.
Our dedicated and motivated team has one primary goal—your utmost comfort! We feel it's important that you understand the treatment that you'll be receiving so that you can relax during the procedure. We are eager to answer any questions regarding your dental care so please contact us with any questions!
Awarded "Best of the Best" 4 Years in a Row by Montrose Daily Press for the following:
(2017, 2018, 2019, and 2020)
Best Dentist
Best Dental Office
Best Custom Dentures and Denture Care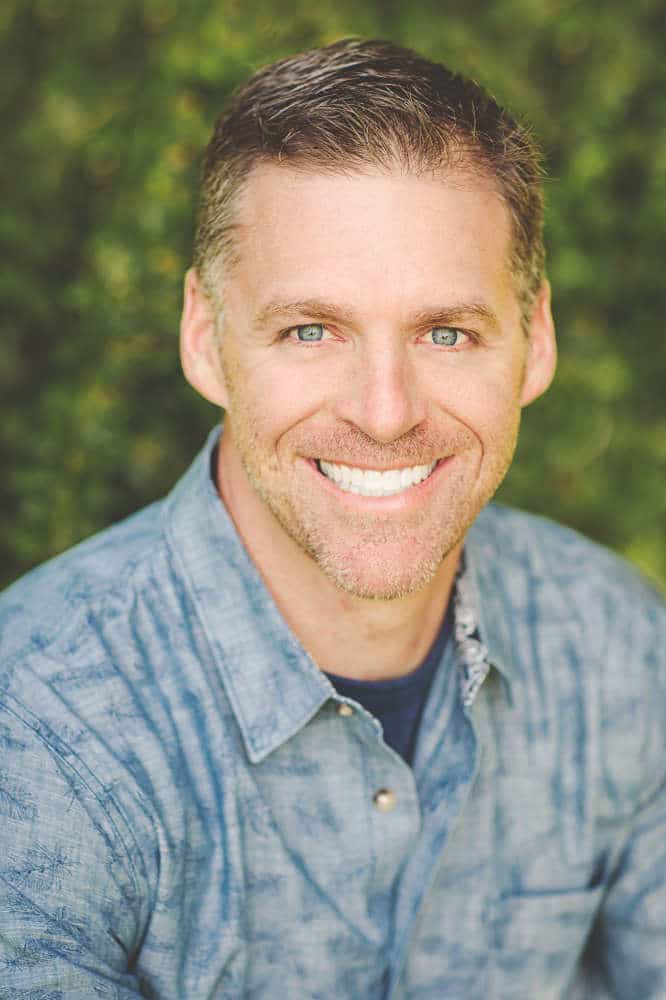 Dr. Dan Drakulich
Dentist
Dr. Daniel K. Drakulich was born in the midwest and raised in Washington State. After attending undergraduate school at Eastern Washington University, he returned to the mid-west for his dental degree at Marquette University School of Dentistry in Milwaukee, Wisconsin. Dr. Drakulich was awarded a Health Professional Scholarship through the US Army while attending Marquette. Upon graduation in 1999, Dr. Dan served for three years in the US Army at various duty stations. His first year in the Army, he participated in an Advanced Education in General Dentistry residency. This included additional training in all the dental specialties. After completing service to his country he came to Colorado and took over Montrose Family Dental Center in 2002 where he continues to pursue his passion for advanced dentistry.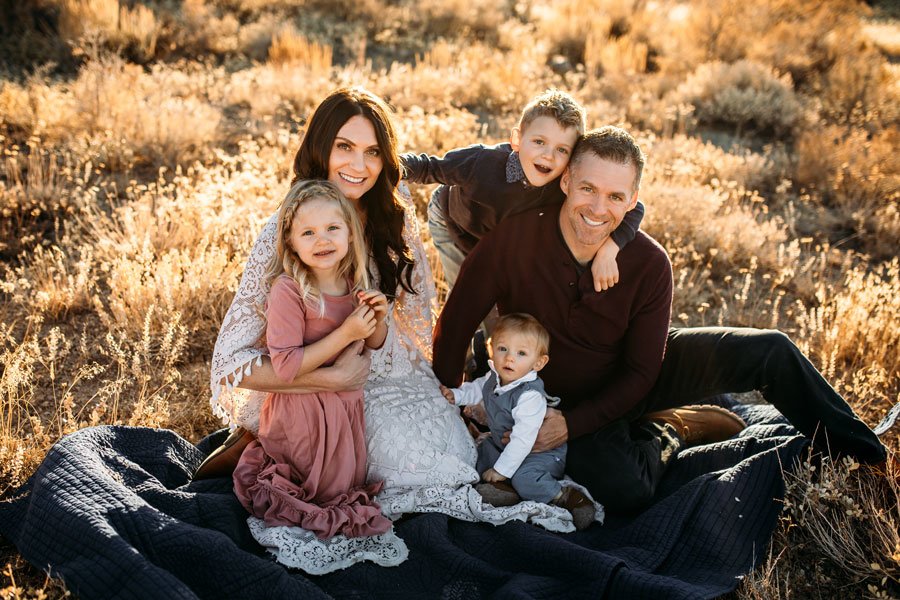 In 2011 he married Mary, from Castle Rock, Colorado who moved to the Western Slope making Montrose her home. They now have 3 children, Easton, Elle and Grey. Dr. Dan has his private pilot license and is an avid outdoorsman. A few things he enjoys are: hiking, archery hunting, flying, camping, fly-fishing and skiing. Dr. Dan takes time to give back to his community through donations and volunteering. Some of the organizations he volunteers with are the Civil Air Patrol, Boys Fly-Fishing and Faith, Rocky Mountain Elk Foundation, Ducks Unlimited, Relay for Life, and Fellowship of Christian Athletes.
Since his graduation from Marquette Dr. Dan has made continuing education a top priority. He believes that maintaining skills, improving his techniques and expanding his knowledge are necessary for his patients to achieve their best results. He is a member of the American Dental Association, Colorado Dental Association, Western Colorado Dental Association, Academy of General Dentistry, American Equilibration Society and LD Pankey Alumni Association. His commitment to continuing education was honored during the summer of 2009 when he was awarded the prestigious Fellowship Award from the Academy of General Dentistry. Dr. Drakulich has spent countless hours, and continues to do so in local study clubs and studying at the renowned Pankey Institute in Key Biscayne, Florida where he has completed all fundamental courses and additional aesthetic training.
Please contact Montrose Family Dental for an appointment or even just for a meet and greet with Dr. Dan.
Shelley
Certified Dental Assistant
Hello I'm Shelley the Certified Dental Assistant with an Expanded Functions Dental Assistant Certification at Montrose Family Dental.
I am a Colorado native, happily married with two grown children and two grandchildren. My husband and I are active in many service organizations in the community, including being the Western Slope trustees for the Concerns of Police Survivors. I enjoy sewing, especially quilting, reading and just having fun with my family.
I am proud to be part of such a knowledgeable team so dedicated to providing our patients with up to date and comprehensive dental care. I appreciate that we consistently participate in continuing education classes to keep up with the most current and effective techniques. I really care about all of our patients and try to make them as comfortable as possible during their visits with us.
Dr. Drakulich's Note:

"Shelley is our lead assistant and has an incredible passion for what she does. She has seen numerous changes and advances in dentistry and her experience is an enormous asset for me, our team and especially the patients of our practice. Shelley truly is the "rock" of our dental team."
Courtney
Dental Assistant /Patient Coordinator
My name is Courtney and I am the Patient Coordinator and Dental Assistant at our office. I work in both the front office and also chair side assist Dr. Dan.
I am happily married and my husband and I enjoy the Colorado lifestyle. While we don't have children yet we have enough animals to keep us busy! I enjoy horseback riding, camping, fishing, archery and barrel racing.
What I enjoy most at our office is patient care and on-boarding new patients into the practice. Also, all of my team members are such hard workers, I feel blessed to be one of them! I have been able to grow both personally and professionally in my time here and I look forward to each new experience.
Dr. Drakulich's Note:

"Courtney is an enormous asset to the overall function of the practice. I can't tell you how many times a day I hear "Wow Dr. Dan, that Courtney is SO nice". She has a knack for making patients feel very comfortable while providing excellent care. Courtney's role in the office is ever-expanding. I am so proud of her transition from Hygiene Assistant to New Patient Coordinator/Dental Assistant, she is dependable and hardworking and I have loved watching her expand her talents, she is the perfect friendly face to coordinate new patients while making established patients feel at ease."
Amanda
Administrative Assistant
My name is Amanda and I am the Administrative Assistant at Montrose Family Dental.
I am a Colorado native and grew up in Montrose. Recently, my family moved back from Northwestern Colorado and I am grateful to be calling Montrose home again! I love Colorado and all the beauty and adventure it has to offer. In my free time I enjoy spending time with my family in the outdoors: hiking, fishing, riding trails, and camping.
I am so excited to be a part of the Montrose Family Dental team. It is really great to be part of a team so dedicated to the best patient care possible. I look forward to meeting and getting to know our patients!
Dr. Drakulich's Note:

"We are so happy Amanda came back to Montrose and became part of our dental team. We are incredibly fortunate to have her expertise in the Front Office. Amanda has already proven herself to be incredibly warm, helpful and diligent when interacting with patients. I'm sure you will find this when you call our office and speak with Amanda."
Hollee
Registered Dental Hygienist
Hello, my name is Hollee and I am Dr. Dan's Registered Dental Hygienist.
My career began in Tucson, AZ but after several visits to Colorado and falling in love with Montrose my family and I decided to leave the desert and settle here in 2013. It has been a wonderful decision! My husband and 2 boys love the outdoors and the endless opportunities to explore new things. In my free time I enjoy spending time with my family, bicycling, volleyball and softball.
What I love about practicing hygiene with Dr. Dan and the team is that I am able to combine my passion for serving patients with cleanings and provide instruction that helps improve their dental health. It is wonderful to work with a team so dedicated to patients overall well being.
Dr. Drakulich's Note:

"Hollee is our Registered Dental Hygienist and joined our team from Arizona, where she received her hygiene training and education. Hollee is passionate about dental hygiene and it really shows. Patients continually comment how thorough Hollee is! I consider our hygiene department to be a very strong and integral part of our team. Hollee is part of "Team Hygiene" and will help ensure your foundation for your teeth is both happy and healthy!"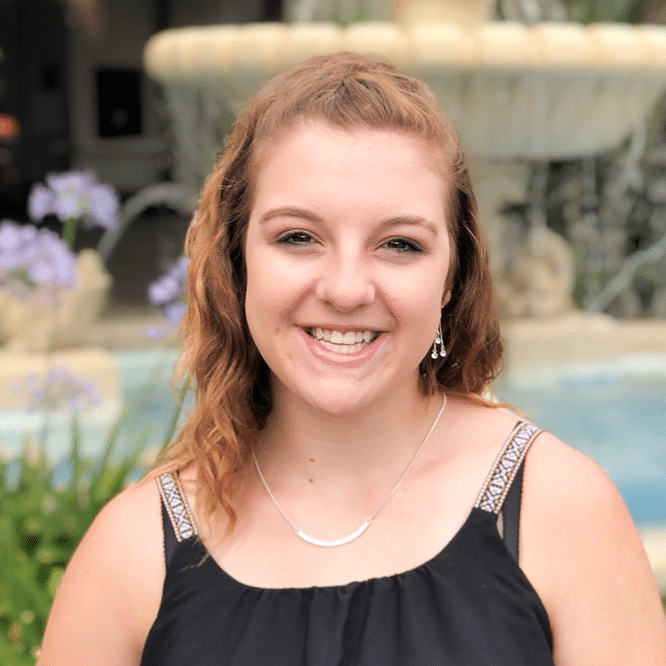 Shayne
Hygiene Assistant
Hi there, I'm Shayne the Hygiene Assistant at MFD. I work with Hollee, our Registered Hygienist, to provide exceptional care throughout routine cleanings.
I was born and raised right here in Montrose, CO. After graduating highschool I attended classes to become a certified EMT, I then joined the MFD family and fell in love with the world of Dentistry. Throughout my time off I enjoy being outdoors, rock crawling, spending time with my family, and traveling.
I am very proud to be a part of a team that strives to provide our patients with comfortable and confident care. I look forward each and every day to learning more about all of my patients, and providing the best care possible. I am blessed to be brought into the MFD Family, and I look forward to new experiences and furthering my education in the Dentistry world.
Dr. Drakulich's Note:
"Shayne joined our team as a hygiene assistant in October of 2019. The dental profession lit a spark in her and she has learned so much in a short time. If her last name looks familiar, it's because Shelley Hoey is her grandma! It's always funny to hear her saying "Grandma" around the office. What is really neat about Shayne's employment is she is now training to take over Shelley's spot as she nears retirement!"
Schedule an appointment to talk to Dr. Daniel Drakulich and the Montrose Family Dental team today.